Building a better (speaking) business
May 21, 2019 @ 3:00 pm

-

9:30 pm
This month there will be TWO events: one in the afternoon from 15:00 to 17:30, then the usual evening event from 18:00 to 21:30.
For the afternoon session, Sue Evans will run a masterclass on 'Making Change Stick'
As Speakers, Trainers and Coaches, we create our most powerful results when our clients or audiences do something differently as a result of their time with us. But have you ever struggled to get traction with a great idea, to change mindsets, or get people to do something differently (even when they recognise that what they're doing now isn't working…).
Just imagine how much more you could get done, and how much extra value you could add for your clients by navigating smoothly past those obstacles to change.
In this session we'll explore some of the most common blockers to lasting change, and how to overcome them. Get ready to boost your powers of persuasion.
By attending Sue's Masterclass you will learn:
• Why we don't always do what makes sense
• How to make change less scary
• Why conflict can long outlast its causes
• How to keep change energising instead of draining
About Sue Evans: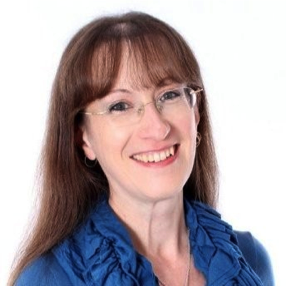 From an Engineering background with over 20 years leadership experience, Sue's delivered £multi-million projects and culture change for international organisations. She understands the challenges of changing behaviours (even your own!), to deliver sustainable results.
Sue's specialism for resolving disruptive stress, anxiety and other common Mental Health problems began almost accidentally. Attending a week's training in communication and influence changed everything… That week, she saw fears obliterated, procrastination banished and potential blossoming, all without the need for anyone to delve into an issue's history, or share any of the content of their experiences.
Since then, Sue's spent thousands of hours developing and refining techniques, and helped hundreds of people to keep stress useful.
You can visit Sue's website here: https://www.fast-pathways.com
You can also follow here on Twitter: @FASTPathways
For the evening session we have two keynote preesentations

William Buist will give a keynote presentation with the following title:
Building a better speaking business. What have you got to do with it!
Over the last 14 or so years, William has been using speaking as a vital part of his business model. This speech will share unexpected aspects of building a better speaker business and unlock, for you, how to improve your business too.
This talk covers the areas that really matter for speaking businesses that want to be the best that they can be, (and they aren't all the ones you would expect). Working with remarkable business leaders, William has gathered insight into the things the best do consistently well, but many business owners miss.
Don't forget to bring your notebook, you are going to need it!
By listening to William's presentation, you will learn:
– How to attract better speaking opportunities for your business.
– How to run a better business that works for you.
– How to define a better role for yourself
About William Buist: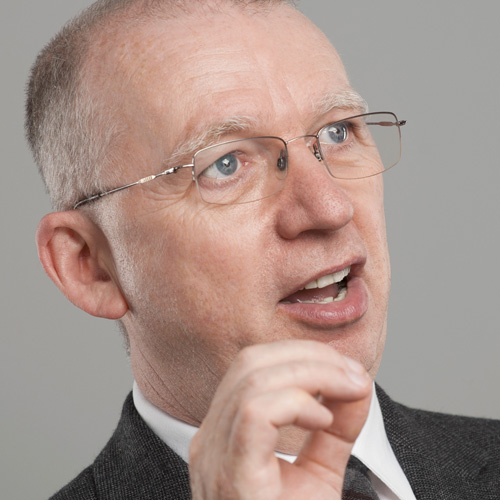 William had a career in Insurance. He was an underwriter, risk manager, statistician, analyst. He gave all that up, set up his own exciting business, and stopped all that nonsense.
Or did he?
He's been working with business owners and speakers for 14 years and has seen the things that make a real difference to success. Yet, in the melee of the day to day, many people miss them.
William's mission is to make sure you don't!
You can visit William's website here: https://williambuist.com
And you can also follow him on Twitter: @williambuist
A second keynote presentation will be given by Sue Evans (who is also running the afternoon masterclass).
The title of Sue's keynote presentation at the evening session is: 'Skills to Keep Stress Useful'
We know the importance of equipping ourselves with the skills to perform at our absolute best, and one of the most important skills every Speaker can develop is your ability to deal smoothly with stress.
Not all stress is bad. It becomes a problem when the total amount you're facing exceeds your resources for dealing with it. But below that problem threshold, those stresses can bring out your very best – the challenges you rise to and grow from. Let's face it, as Speakers we actively seek out the kind of stresses which terrify most people!
We'll explore some straightforward ways to keep your stress useful, topping up your resources to take more of life's challenges (professional and personal) smoothly in your stride.
By listening to Sue's keynote you will learn:
• How to get the best from stress without wasting time and energy trying to manage it
• How Helium could be the key to your inner calm
• And how to avoid the biggest mistake which almost everyone makes
If you speak for a living (e.g a professional speaker, trainer, presenter in the media) or aspire to do so, then this is the group for you! Also, if you regularly give professional presentations to help showcase or promote your business, this group could really benefit you.
Come ready to share, learn, give and receive feedback
We gather every month, generally on the third Tuesday evening each month.
Afternoon session timings: Arrive at 15:00 for a 15:30 start, concluding at 17:30
Evening timings: Arrive at 18:00 for an 18:30 start, and we aim to conclude the activities of the event at around 21:00 with final networking 'til 21:30.
There will be a small selection of sandwiches and chips provided at the evening meeting along with tea and coffee.
Please note that we now meet at The Potters Club just across the road from Stoke Station, at: The Potters Club, Federation House, Station Road, Stoke-on-Trent, ST4 2SA Tel: 01782 848869
https://thepottersclub.co.uk/
(See https://l4b.me/potters for directions)
If you wish to ask questions about the PSA meetings before booking, please feel free to call the PSA Staffs Regional President Roger Fairhead on 07812 356631.